Branchburg, NJ

Somerset County | Zip: 08853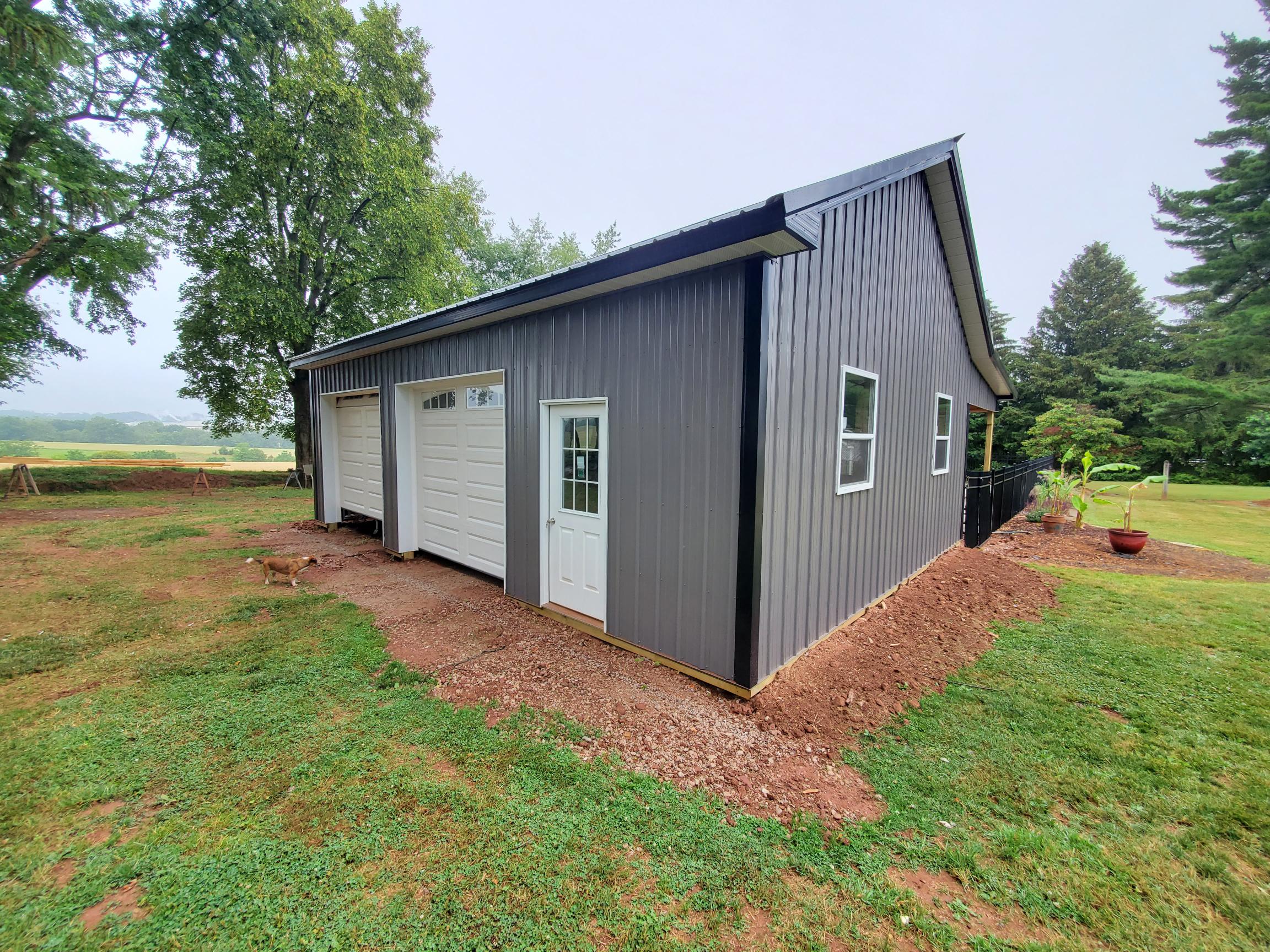 Click on the above image to view it in its full size.
Have a pool?  You'll need a pool house!  Here's a real nice one 😉  This 24′ deep by 32′ long 2 car garage slash pool house bridges the gap between work and play.  The 9′ wide 8′ high overhead doors house the vehicle(s) and the remainder of the space is perfectly adequate for pool chemicals and yards tools.  Let's have a look around.  Of course what makes this building look so cool in the first place is the shaded lean to that the connects the pool to the garage.  You can be in the pool in the sun, by the pool in the sun, or near the pool in the shade.  It's good to have options.  The other cool feature in this design is that of the steeper pitch on the main structure.  A 4/12 pitch is standard, but this is a 6/12 pitch and what a difference that couple of extra feet in roof height do for the overall appearance of the design.  The 12″ overhangs that run all the way around the building add a huge touch of class and style.  Want something other than a standard raised panel garage door?  Oh we can help with that as well.  All of our overhead doors are professionally transported and installed on site by representatives of the manufacturer which in this case is Clopay.  Be sure to take note of those seamless gable ends.  Fetterville is probably the last manufacturer that provides 1 piece gable metal on our buildings.  Why?  Because it looks sooooo much better.  Give us a call today to discuss what you're after.  We'd love to help.
Project # 092FELG22
Project Type:
Garage, Hobby Style
---
Project Size:
24' x 32' x 10'
---