Durham, CT

Middlesex County | Zip: 06422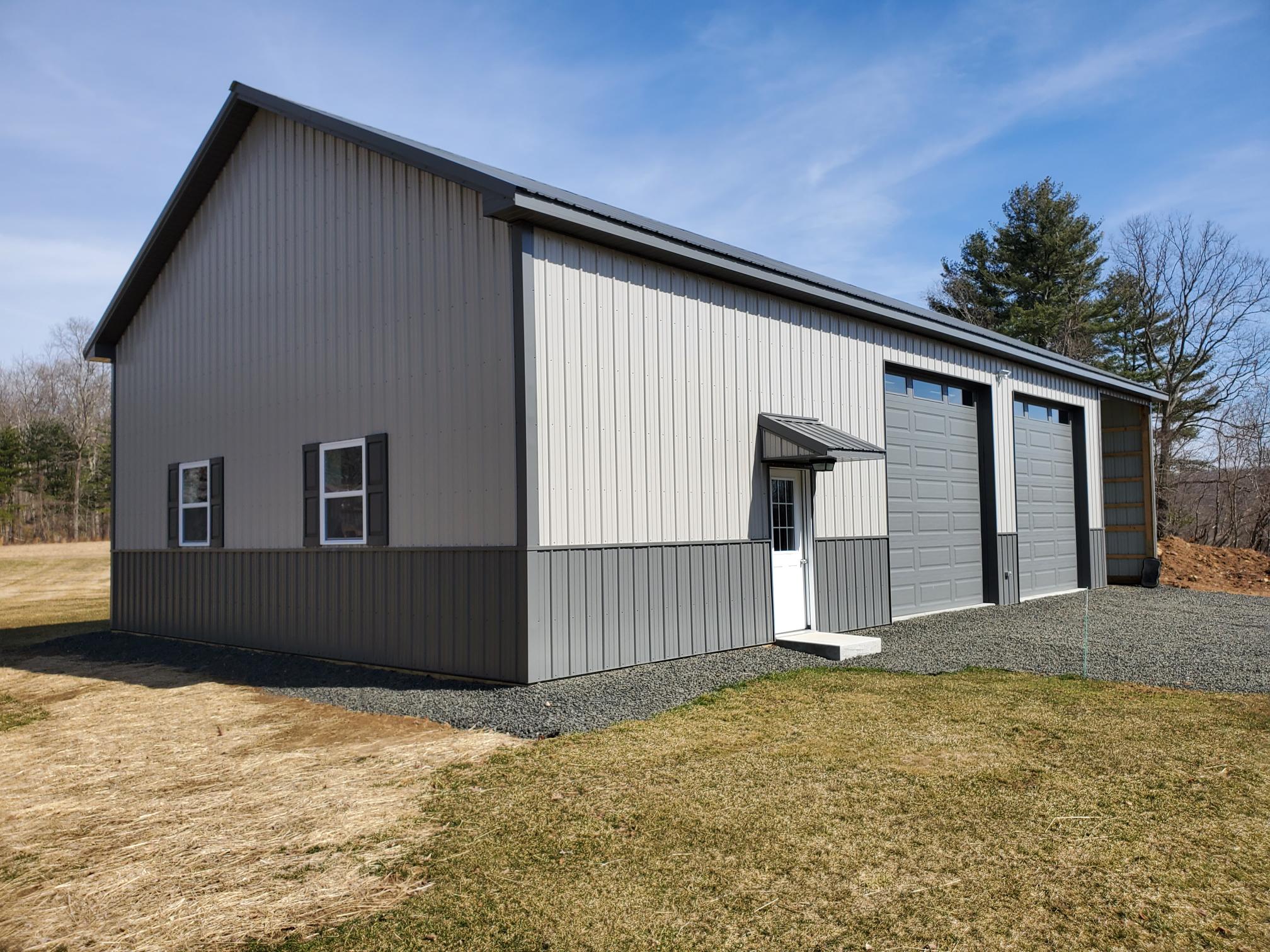 Click on the above image to view it in its full size.
Durham, CT
If you're looking for a work horse building, you found it.  This baby measures 32′ in depth, 64′ in length and has 14′ of ceiling height inside.  Its cool, contemporary color design of exterior grays blends beautifully into the fully finished, bright white interior.  Let's review from top to bottom!
A 6/12 pitched roof instantly impacts your eyes as they bounce over the entire facade of the building.  4′ high wainscoting scales perfectly with the ceiling height and those Charcoal colored doors are a perfect compliment.  The little eyebrow roof over the entry door protrudes 3′ out from the wall and its 4′ width is the perfect fit over our standard 36″ wide doors.  This building spares no expense and is complete with Raised Panel Shutters around each window.
Let's take a quick look under the hood.  The roof is insulated directly under the roof metal with a 1/4″ Solex insulation material.  The foil side helps to repel the sun's rays and extend the life of the roof metal.  The ceiling has 12″ of blown insulation installed (R-38) and is covered with a white metal ceiling.  The walls have R-21 fiberglass insulation and the same white metal on the walls making the interior clean and bright!
037FERB21
Project Type:
Agricultural, Commercial, Garage, Hobby Style, Work Shop
---
---