Ellendale, DE

Sussex County | Zip: 19941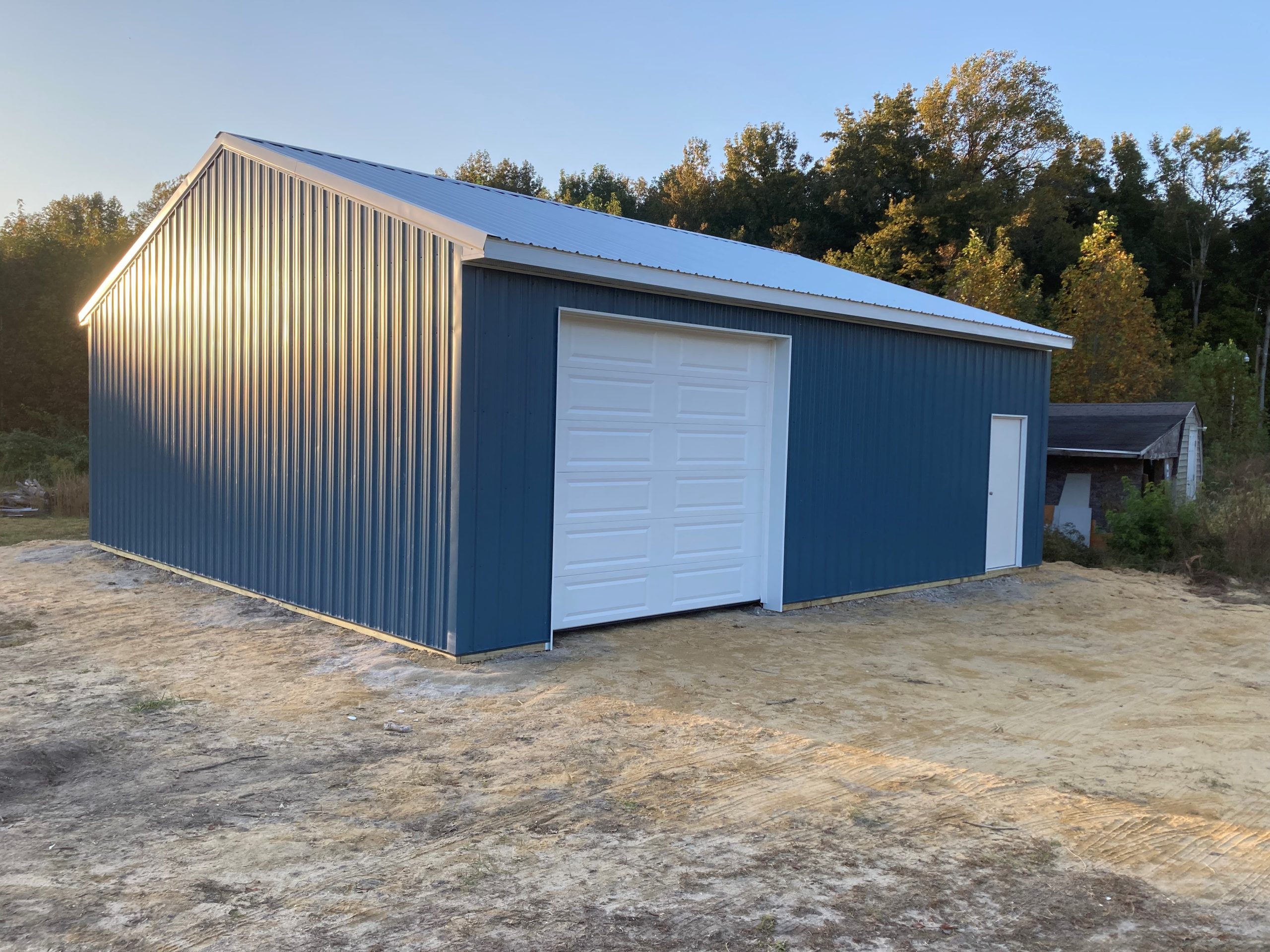 Click on the above image to view it in its full size.
Ellendale, DE
Man you talk about a cute little building …  this one is it (!)  30′ wide (deep) by 32′ long and a 10′ ceiling height.  The overhead door is 10′ wide by 9′ high.  If you zoom in on the garage door you'll notice that it's what we call "Long Panel".  The long panel style is starting to become more popular because it's not as 'busy' looking.  But beauty lies in the eyes of the beholder… so whether you prefer the Long Panel design or the standard Short Panel – we can provide it and there's no difference in cost.
The Ocean Blue siding and trim contrast perfectly with the Brite White roofing, facia and overhead door colors.  If you're looking for a new pole building on the Eastern Shore of Delaware or Maryland, call our Pole Barn Specialist Troy to discuss your building needs!  Don't let the area code fool ya ….he lives right there in Seaford.  You can reach him at 717-201-3957.
#007FSTW22
---
Project Size:
30' x 32' x 10'
---