Exton, PA

Chester County | Zip: 19341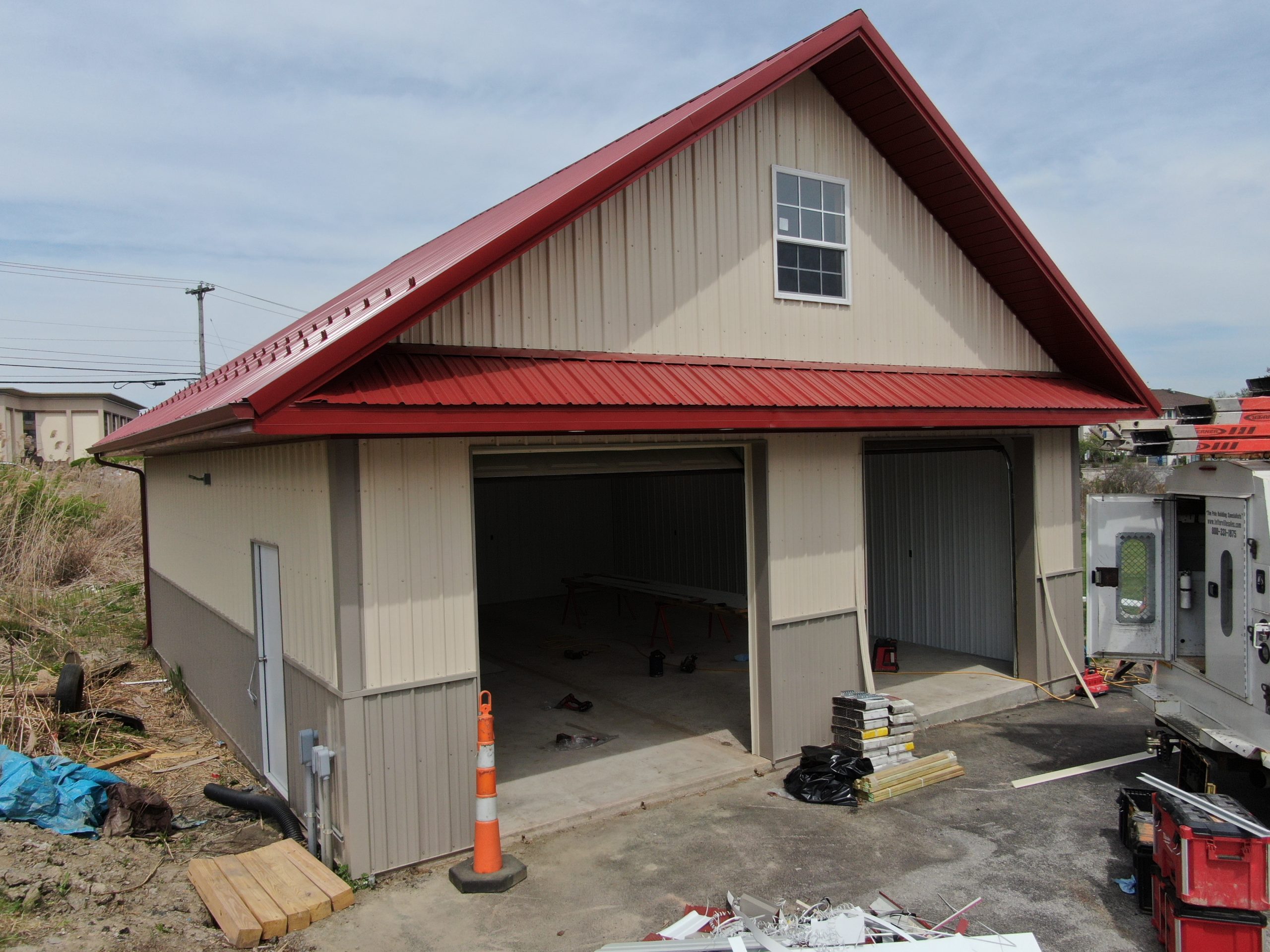 Click on the above image to view it in its full size.
Here's a very unique 28′ wide x 32′ long building built for the Lionville Fire Company in Exton, PA.  The 8/12 pitched roof leaves room for a nice sized 12′ wide attic room upstairs!  The 42″ wide stairway with landing and railing gives access to the room in attic.  24″ Overhangs on all 4 sides are tied together over the front facade with an Eyebrow and what a difference that makes!
The inside is completely insulated.  R-19 fiberglass batts are in the walls and R-30 blown insulation in the ceiling.  All of it is covered with White Liner Panel steel for a maintenance free interior.  Snow guards on the roof protect the 5″ seamless gutters.  It all comes together to make for a beautiful addition to the fire company.
Project# 074FELG22
Project Type:
Commercial, Hobby Style
---
Project Size:
28' x 32' x 10'
---
Siding Color:
Beige w/ Clay Wainscoting