Leola, PA

Lancaster County | Zip: 17540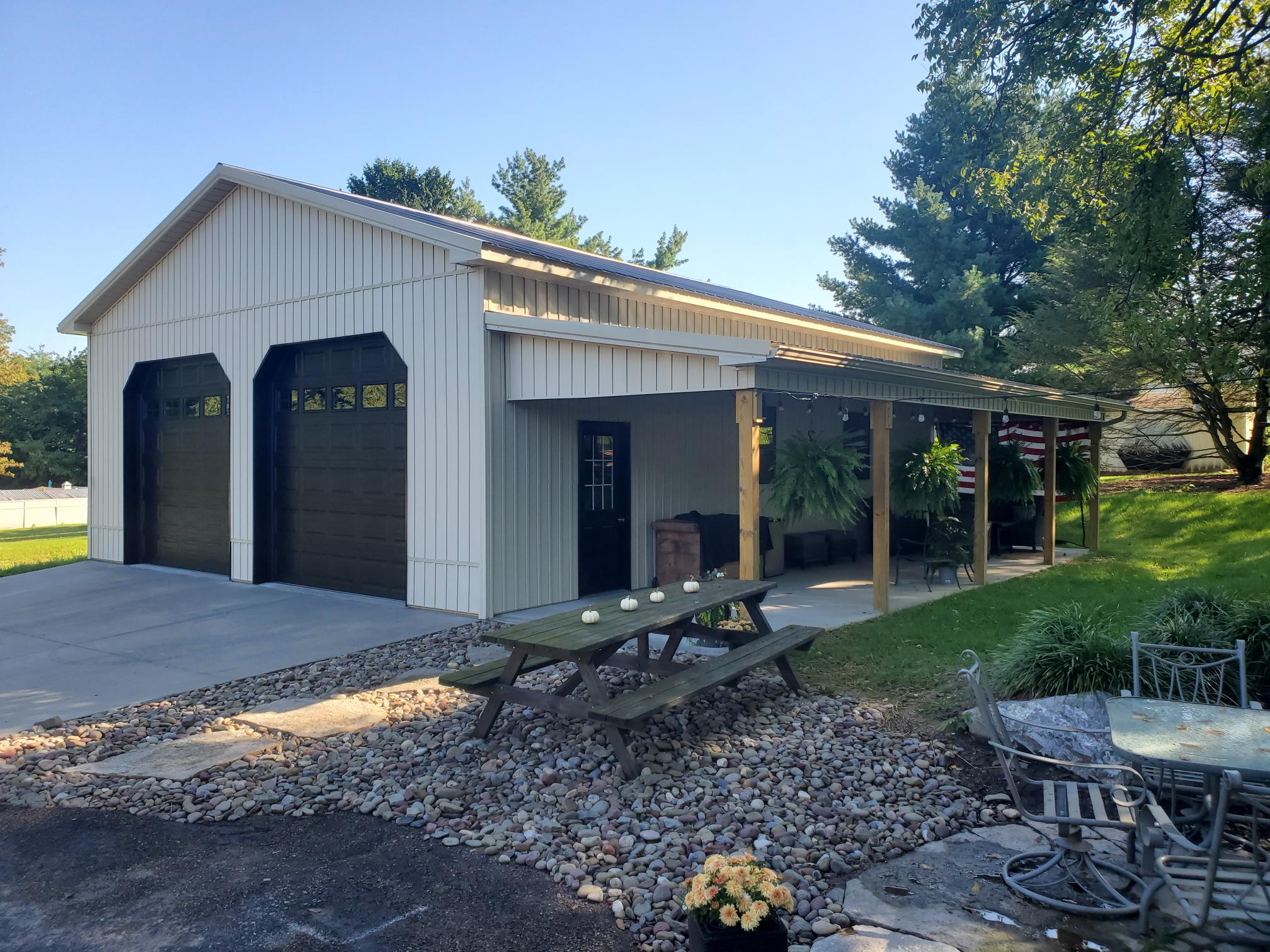 Click on the above image to view it in its full size.
Leola, PA
Some of 'em just make you stand back and say "Wow"!  This is definitely one of those projects.  The size is basic – 30′ x 40′ – but then 'basic' leaves the building and 'wonder & awe' enter in.  Of course the biG show stopper on this one is the siding.  At first glance it comes across as metal, but a closer look reveals its true nature which is Vinyl Board & Batten.  Vinyl based siding products are typically installed over 7/16″ OSB and house wrap and this beauty is no exception to that rule.
The customer wanted a Below Eave Lean To attached to be used as a recreational / sitting area.  To keep the aesthetic appeal of the gable end overhangs, we set the end posts of the lean to in a foot and returned the gable overhangs into the eave wall to provide a really neat, clean look.  27 gauge Black steel roofing rests comfortably over 1/4″ Solex insulation which in turn provides a cool, dry environment for the inside of the building.  We also poured a 5″ Concrete floor in the building along with the adjoining aprons.  Black windows and overhead doors round out the minor details that make this building a major accomplishment!
#018FELG22
Project Type:
Garage, Hobby Style, Work Shop
---
Project Size:
30' x 40' x 12' w/ 10' x 40' Lean To
---
Siding Color:
Almond B&B Vinyl