Oakland, MD

Garrett County | Zip: 21550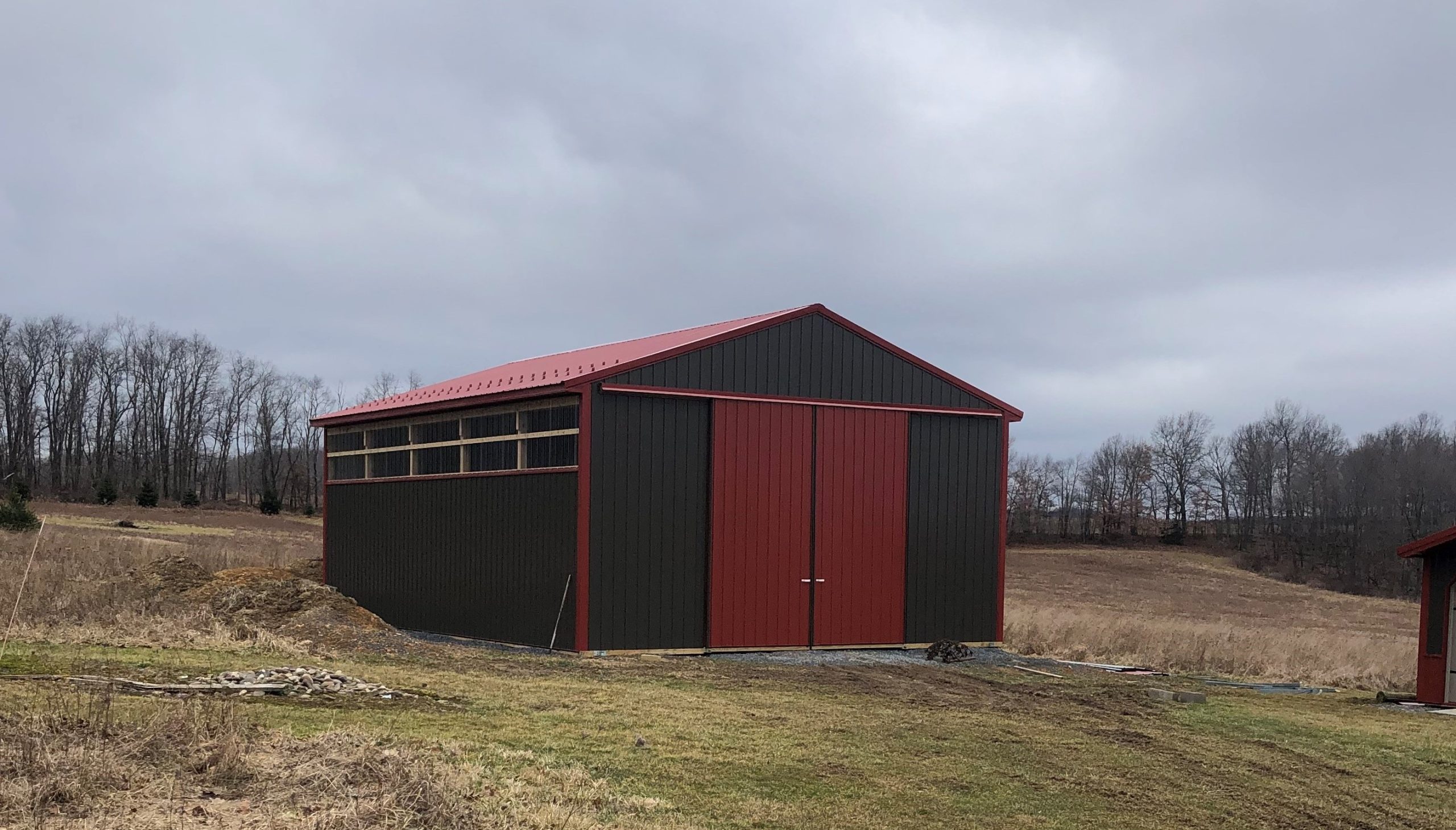 Click on the above image to view it in its full size.
We love unique and this one meets that criteria based on color alone!  Bronze and Red are underrated when it comes to color combinations, but how can you deny the WOW factor with this one?  The customer went one step further and made the Split Sliding Door Red as well.  Very cool 😉  To illuminate the inside, they opted for Clear Translucent Panels on the sidewall.   They're 4′ high and run down both eave walls.  We offer white as well.  Take note of the color matched snow guards on the roof.  They'll protect the gutters from sliding snow drifts in the winter months.
Project #033FWMR22
Project Type:
Agricultural, Hobby Style, Work Shop
---
Project Size:
30' x 40' x 10'
---