Pitman, NJ

Gloucester County | Zip: 08108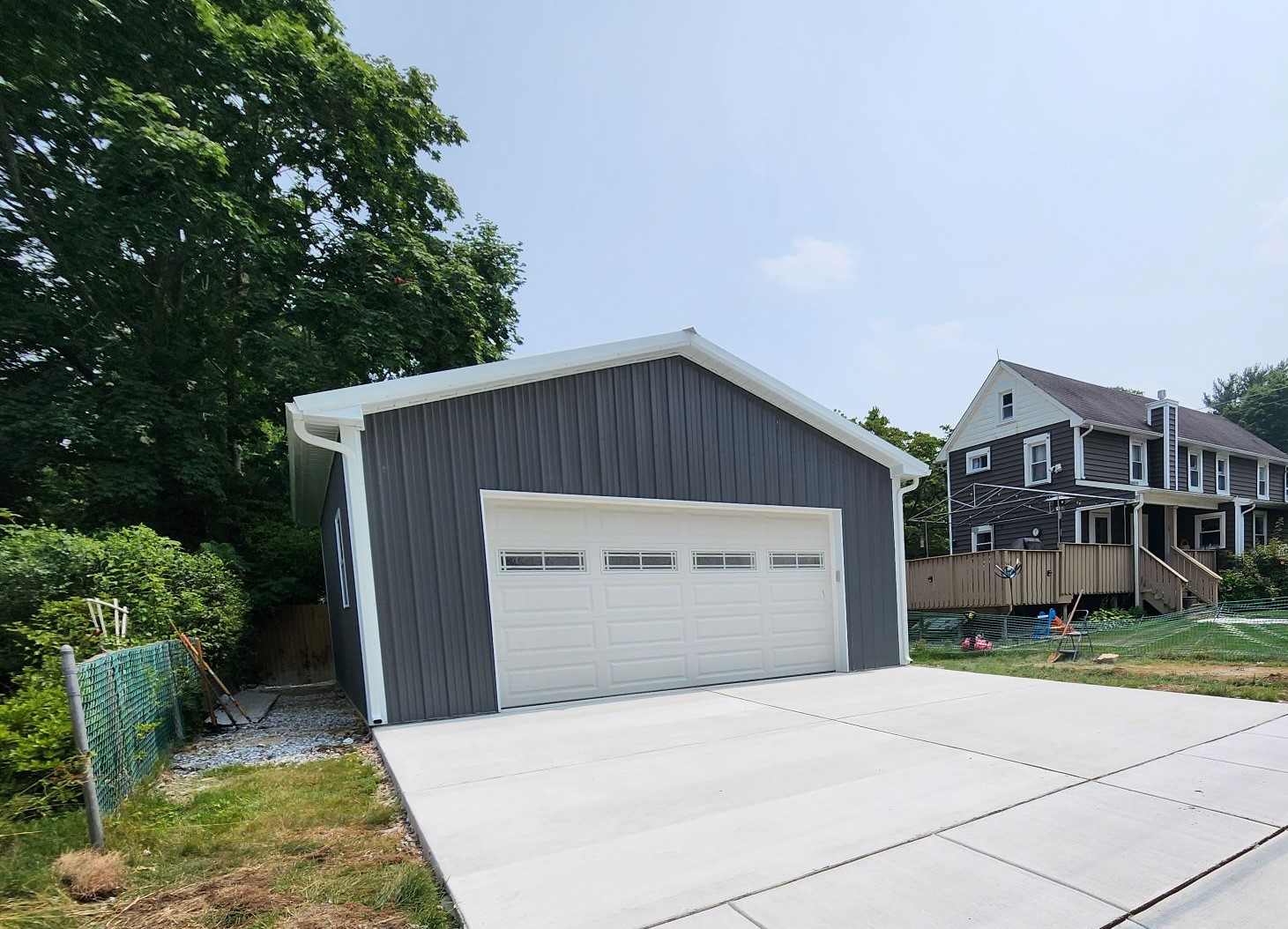 Click on the above image to view it in its full size.
Here's a great addition to any property.  This 24′ wide post frame garage sits perfectly on the owner's lot.  The 16′ x 8′ Steel Backed insulated overhead door is perfectly centered and is the featured signature item from street view.  But there's so much more to this one then meets the eye.  Beyond the overhead door you'll find a fully insulated interior!  R-30 Blown insulation rests comfortably above the steel liner panel ceiling.  (Note the access panel which is standard in all of our metal ceiling applications.)  R-19 Fiberglass insulation is in the interior sidewalls ready for the customer's finish.  12″ Overhangs on all the roof lines and seamless 5 inch gutters and downspouts carry the rainwater away effectively.
Call us today for your garage and storage needs.  We can help!
Project # 007FEJZ23
Project Type:
Garage, Hobby Style
---
Project Size:
24' x 28' x 10'
---