Rhinebeck, NY

Dutchess County | Zip: 12572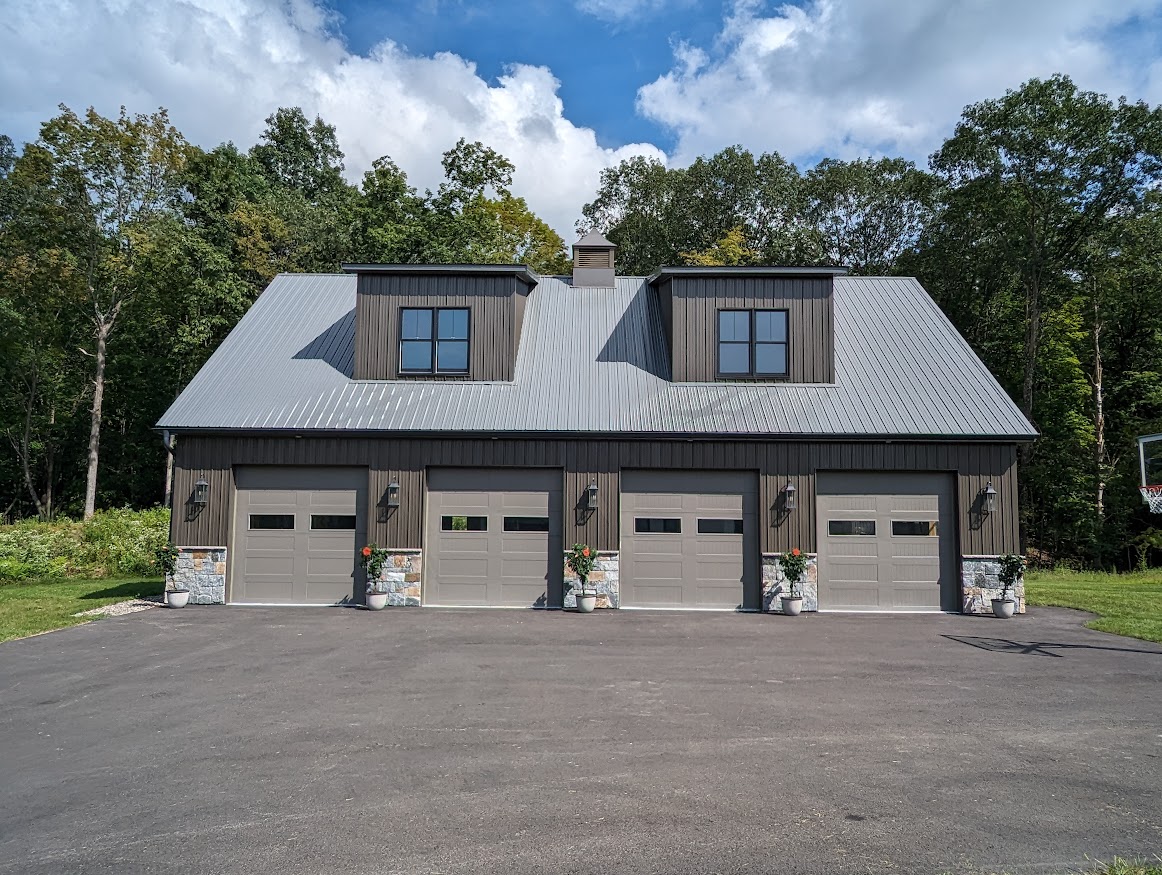 Click on the above image to view it in its full size.
A real Head Turner here!  This 40′ x 60′ x 12′ Attic style building is gorgeous from top to bottom.  The 10/12 pitch Attic Truss complete with two 12′ Shed Roof Dormers jumps off the screen immediately!  The building was built for the long haul utilizing Smart Posts and radiant vapor barrier was installed on the roof and the sidewalls before the exterior metal was installed.
Give us a call today to discuss your building design needs!
Project# 040FEJB21
Project Type:
Garage, Hobby Style, Work Shop
---
Project Size:
40' x 60' x 12'
---