Rockaway, NJ

Morris County | Zip: 07866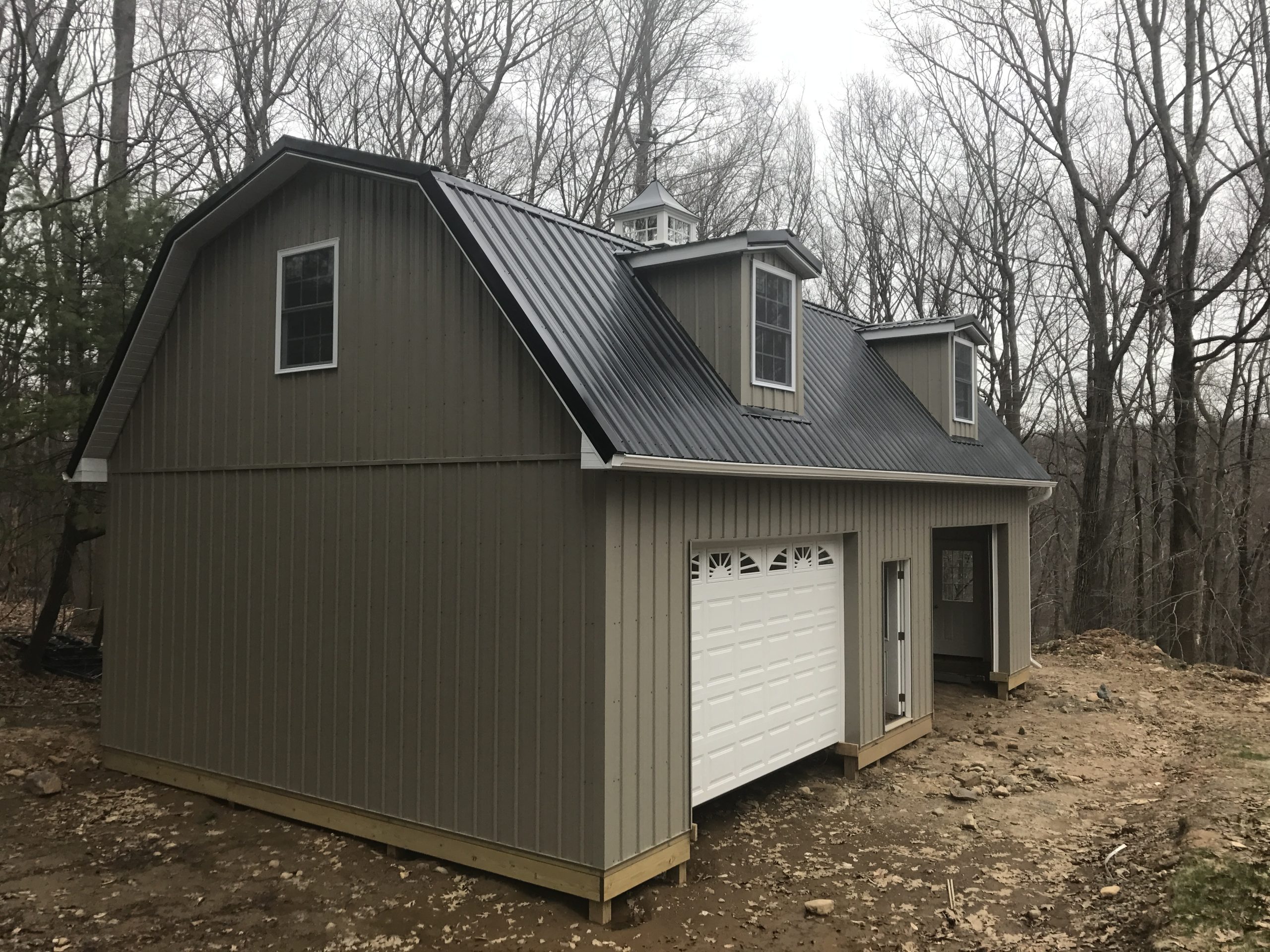 Click on the above image to view it in its full size.
Here's an awesome Gambrel Attic style building.  Gambrel attics are sometimes preferred over common attic truss designs because of the interior room dimensions.  In a gambrel attic you'll typically get a square room shape whereas with an attic truss, typically the corners of the roof are mitered to meet the roof line.  Gambrel attics typically cost a little more due to the increased metal and trim needed.  (Essentially it's 4 roof lines.)  But skim through the pics and you'll see what I mean.  This one has a couple of simple 4′ wide dormers, each with a window, that really pull light into an otherwise dark attic room.  Plus you get the added benefit of being able to walk out to the dormer windows, increasing the feel of the size of the space.
A cupola with glass was a great decision on this one as well.  They cost a little more, but for a signature show piece to highlight a really unique building design – it's well worth the little bit extra.  12′ wide overhead doors were a nice touch too.  You can literally 'roll right into this building' not having to worry about touching your sideview mirrors up on the door jambs.  Be sure to take note of the Blown In insulation in the ceiling.  10″ of cellulose is the minimum standard for an R-30 insulation value.  You can't see it, but we insulated the walls below with R-19 fiberglass batts and covered them with White metal on the inside.  Truly maintenance free inside and out (!)
Project Type:
Garage, Hobby Style, Work Shop
---
Project Size:
24' x 40' x 10'
---