Salisbury, MD

Wicomico County | Zip: 21804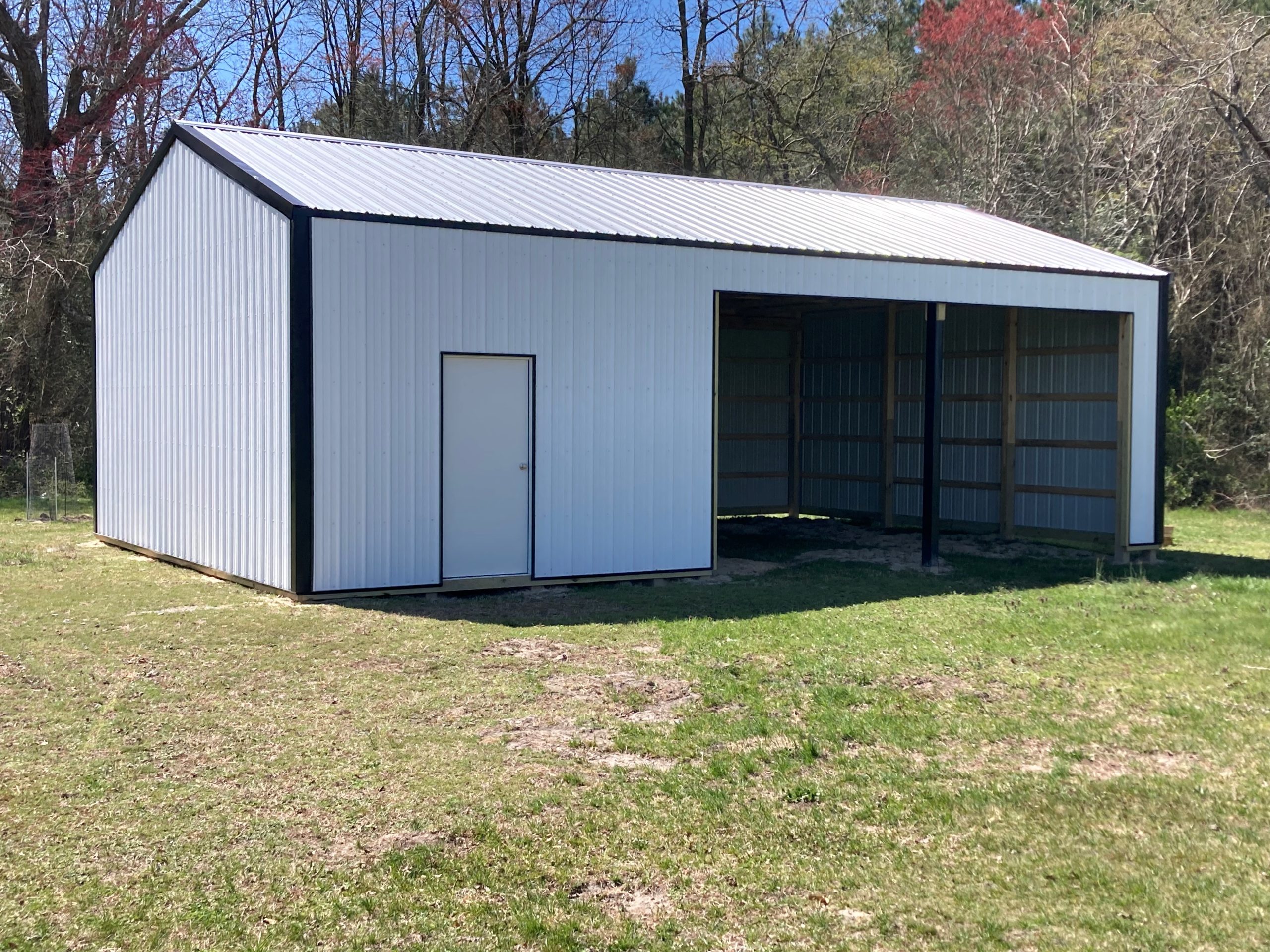 Click on the above image to view it in its full size.
Every building is unique.  Each is designed & constructed to meet the needs of our customer.  This building is 24′ deep which is typically enough to pull standard length vehicles inside.  The 36′ length allows for 3 evenly sectioned 12′ spaces.  One 12′ space is of course enclosed with entry being via a 3′ wide steel door.  The remaining 2 – 12′ bays aren't quite what they appear to be though…. there's actually a 2′ return built onto either side which creates a couple of nice corners that the customer was wanting.  The Post Frame Dividing wall is covered with metal on 1 side and ensures that the enclosed section remains secure.
No matter your needs, we can accommodate.  If you're looking for a new pole building on the Eastern shore of Maryland or Delaware; feel free to reach out to Troy Wallace Seaford, DE Pole Buildings & Barns | Get a Free Quote Today! (fettervillesales.com)
Project# 034FSTW22
Project Type:
Agricultural, Commercial, Work Shop
---
Project Size:
24' x 36' x 10'
---