Southampton, NJ

Burlington County | Zip: 08088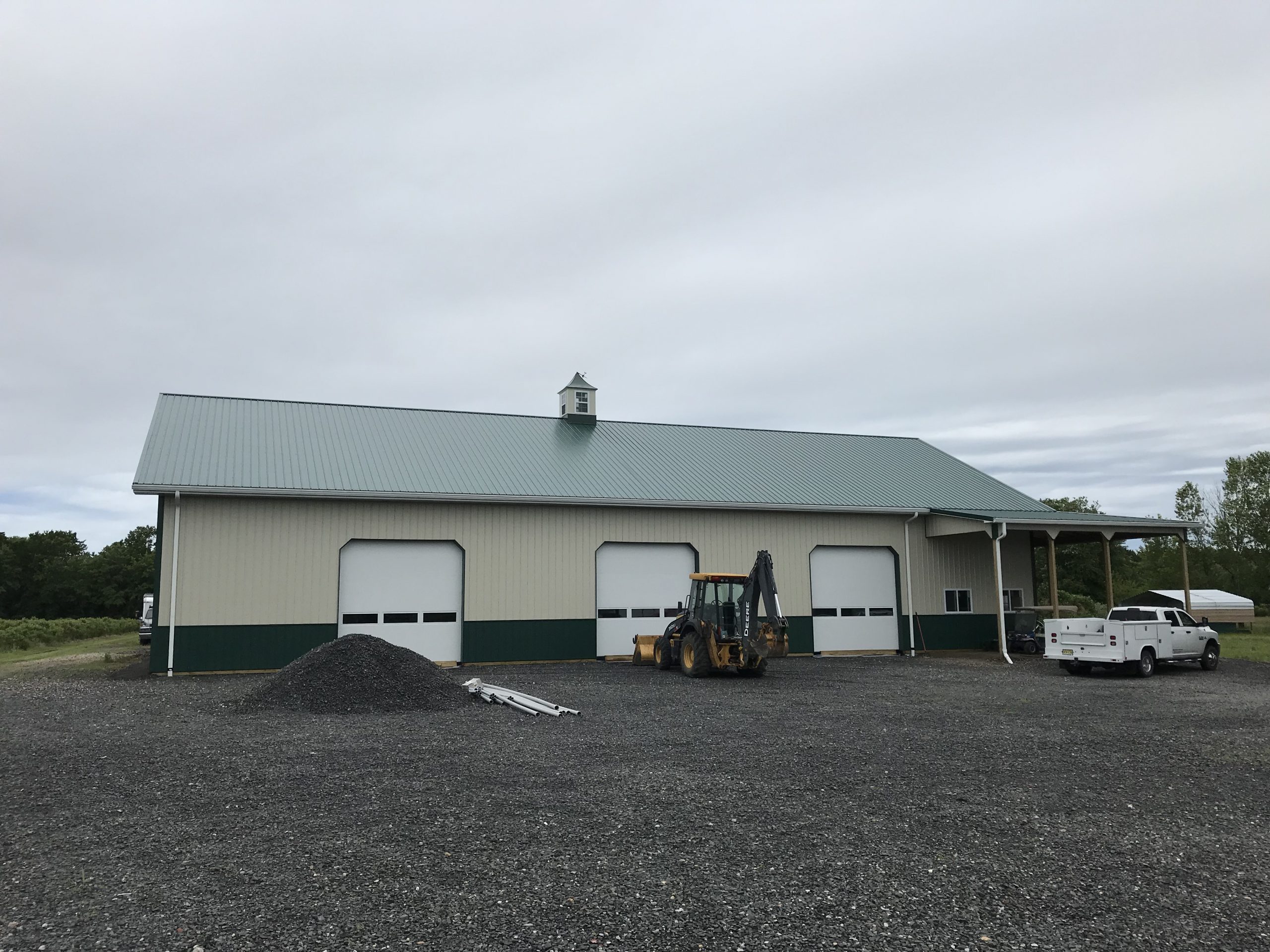 Click on the above image to view it in its full size.
Southampton, NJ
2' Overhangs show off this powerful post frame structure.  The 12' wide wrap around lean to provides a nice covered area that extends completely across one whole gable end.  A 4' Cupola with Glass sides towers over 12' wide x 14' high overhead doors with dutch corners.  The 4' high sidelight belt on the rear of the building allows natural light to stream in.  The roof is a 6/12 pitch and the porch roofs are 2/12.
Project Type:
Agricultural, Combination Building, Commercial, Work Shop
---
Project Size:
50x100x16 + 12x66 Wrap Around Lean To
---